Cool Places
Creativity
Connection
Community
Cowork QC
102 East 2nd Street, Davenport, IA
Since COVID-19 hit, working from home became the new reality for almost everyone. Connection and a sense of community was lost for almost two years– but thanks to Coworkqc, the Quad Cities have found a new way for new and upcoming businesses or everyday at-home workers to find that sense of community again. Coworkqc allows for new business owners, remote workers, or up and coming entrepreneurs to work in a productive, collaborative, and welcoming space.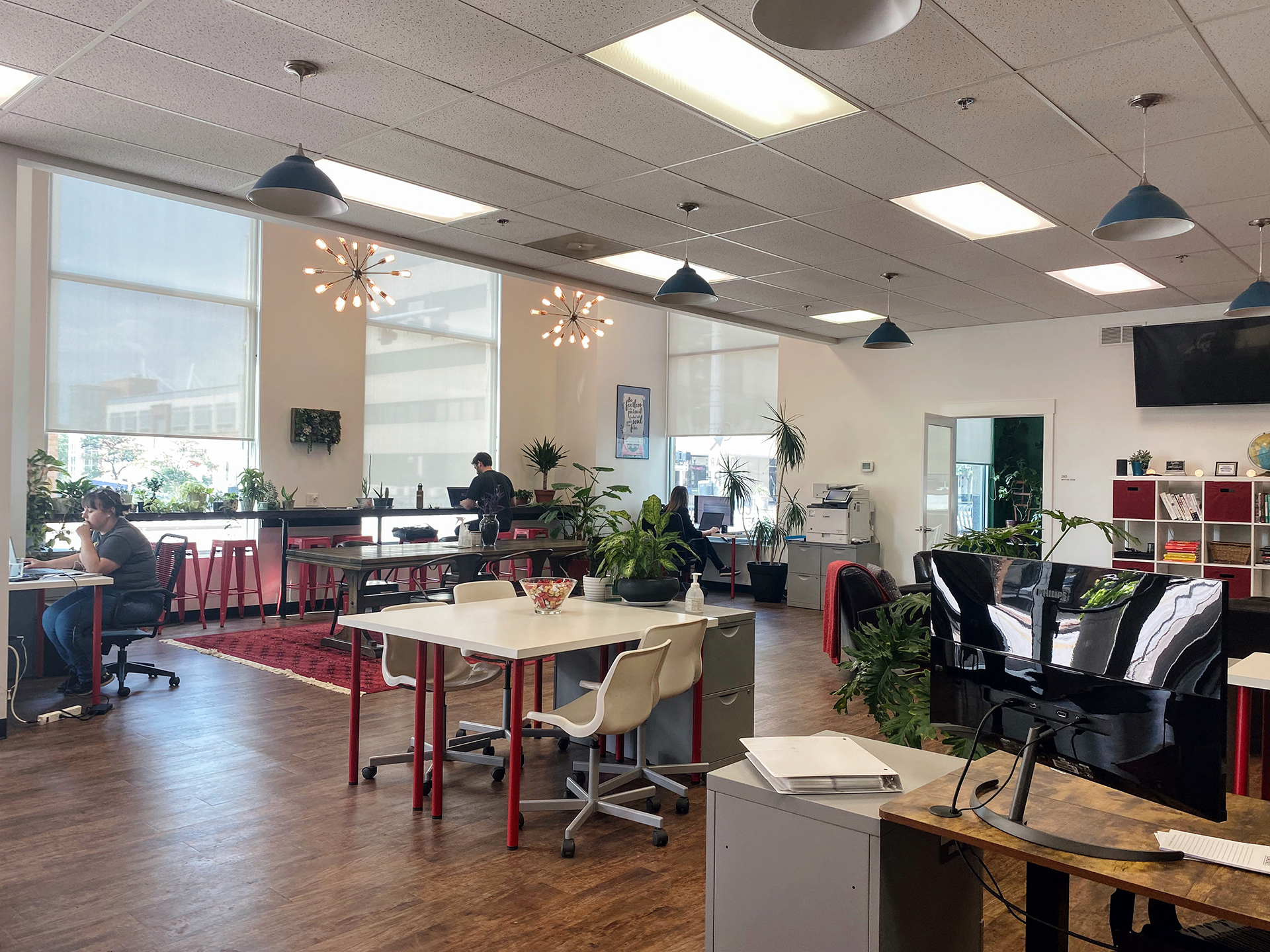 Mother and daughter duo Rena Gainey and Terra Huyten have run Coworkqc fearlessly since the end of October 2021, allowing for all types of working people to come together and create a business community. Coming from Reno, Nevada; Rena and Terra have left their mark in the QC with Cowork, and have successfully created an environment of positivity for everyone that enters their building. Rena and Terra have welcomed many important speakers, hold leadership conferences, and have overall not only made Coworkqc a place for people to work, but a place to also grow and learn more about entrepreneurship.
Coworkqc is women-owned and inspires many young women around the QC area to start their own ventures and to be confident in their leadership. Rena and Terra share their message in the interview and offer important advice to women seeking to start their own business.
Cowork has allowed people from all over the QC to come together and build their own businesses, while creating deep connections with those around them. This space can be used as a change of scenery for remote workers; a stepping stone for those trying to build a brand new business; a conference center for large working groups; or a private office for those ready to settle into their working environment. Check out Coworkqc for an incredible space to get some work done!
For more information:
Have a question? Call either location today:
563-265-2527 or info@coworkqc.com
More Stories